TOP
blog
Welcome to the Best Western Plus Rose City Suites hotel blog. Catch up on our hotel news and learn about events and attractions. We want you to always be in the know when you stay with us!
Cops for Cancer
September 21, 2018
Just a few days ago we had the great pleasure to have a team from #CopsForCancer stay with us on their 4 day, 400km cycling journey through the golden horseshoe, perfectly named Tour de Golden Horseshoe (#TourdeGH)
Almost every day you will hear or read of the need to support a worthy cause with financial assistance. As a business it can be difficult to decide which ones you will support. I know of a company that supports only a couple specific causes so they can give more generously to the causes that mean the most to them.
We at Best Western Plus Rose City Suites, support a variety of events with certificates, but this one we had to go above and beyond. We greatly appreciate the dedication of those in uniform to serve and protect. We not only gave a reduced room rate, but also a financial contribution to their campaign.
We have guests who we have lost to their battles to cancer, we have employees who have had cancer and beat it and are back on our team, and we have our own family & friends who have lost their battles, but also some who are winning because of the efforts people make all through the year with research for cures and prevention.
Find a cause that is important to you, to your business, to your community.
#ForTheKids #TourdeGH #CopsForCancer
Special Occasions
September 7, 2018
Does any of this sound familiar? "Oh, did you hear that your cousin in going to have her first baby!", "We're pregnant and want to have a reveal party!", "You know that grandma and grandpa are celebrating 50 years of marriage, we should have an open house for them", then they say "you should host, you have the biggest house for it"
Being able to host a special event is wonderful and all, but it also means a lot more preparing and clean up, so why line your street with cars, possibly upsetting the neighbours, let us host that special occasion. We do the room set up, you decorate the room to your taste, you celebrate, and we clean up the party after you leave. We can even look after ordering the catering for you, or bring in some traditional family dishes.
With daily rentals for one low cost, the decision is easy. Recently renovated with accommodations up to 60 people in banquet setting, give us a call today or fill in the RFP form online at
http://www.bestwesternniagara.com/meetings-events#GroupRequest
(The renovation is so new the only picture we have of the Rose Room is this one, in theatre setting. )
Weekends on the Water
August 24, 2018.
Free family fun, that's how it all started about 2 years ago with Float Fest. The goal; utilize the beautiful canal for a free and fun event for the whole family, and all it took was a floaty. Results were amazing. The next year in 2017, the volunteers put it together again with the goal in mind to make a new Guinness World Record for the longest line of floaters. The wind was a bit of a challenge, but the residents showed up and we did it! Again in 2018, the weather co-operated, families came out, singers and song writers entertained us all afternoon, rows of food trucks kept us fed, and row of vendors even gave us a shopping opportunities. The 10pm firework finale was amazing, and thirty minutes long! How often do you see fireworks for 30minutes? It was beautiful. When is 2019 float fest going to be, not sure, dates have changed year over year, but early next year, start searching 'float fest 2019'.
This weekend, Aug 25 & 26 the City is putting up a new event, for free, for anyone age 6 and up with Wibit's on the canal. Located just behind the hotel, come out from Noon – 6pm to give it a try. What's Wibit? I can sum it up as a playground on the water.
It's all Welland Good
August 16, 2018.
You might see that phrase printed on a t-shirt when you spend some time in Welland. What does it mean? It was started by a group of people who wanted to show the naysayers that Welland is a good place, and to Love Where You Live.
Like many cities, Welland has had to embrace change as the factories closed and different types of jobs had to be created. We've come a long way in the past 10 years to have a brand new General Electric factory, and 2 food processing plants recently establishing themselves here. We've started to embrace Sport Tourism a little more and we are very blessed to have because of the beautiful waterway that divides East side of Welland and the West side. Just a few weeks ago we hosted the World Canoe Polo Championships, what a fantastic opportunity to showcase the city!
We have family programming for holidays, free summer concert series, movie nights under the stars, and we host national and international sporting events which all help to restore city pride. Be sure to visit the WELLAND mural at the corner of East Main Street and Hellems Ave. This was led by a local arts group, with each letter being commissioned by a different artist with an illustration that represents the city. A parquetted will soon be added to this area. The mural was also painted by volunteers.
A great city has to have great places to eat! My favorite is the Welland Good Bowl at lovely Taris on the Water restaurant located by Bridge 13 (East Main Street) and Niagara Street. This dish is light and delicious, a great choice if you're interested in an appetizer or dessert afterwards. They describe it as a nourishing collection of fresh seasonal vegetables, tangy apply cabbage slaw and savoury black beans, all served on a bed of seasoned brown rice drizzled with our delicious creamy tahini sauce.
It's time for me to eat some Welland Goodness again soon!
Enjoying the great outdoors…yes in Welland!
August 3, 2018.
When you think of getting away from it all, turning off the cell phone, sitting by the water, listening to the birds, taking a walk, fishing or kayaking, we generally think of Northern Ontario.
Have you ever considered Welland, located in South Niagara?
There are acres of green spaces in Welland, much of it along the old Welland Canal with benches, wood carving and covered pavilions. Travel a little south to Port Colborne where you will find Nickle Beach, or Wainfleet's Long Beach to feel the sand between your toes.
Welland has recently added QR codes to many places downtown to help you learn and explore the area. Those places include Bridge 13, Merritt Island, Library, new skateboard and BMZX park, Merritt Park, Welland International Flatwater Centre, and Boat Rental Facility. While downtown, stop in at one of the downtown restaurants such as Matteo's or Vegan Hippie Chick to fuel up before enjoying a shaded walk at Merritt Island.
Port Colborne's West Street and Clarence are terrific for shopping with many small shops with locallymade products, free trade stores, and a variety of dining options from a quick slice of pizza to sit down meal at Breakwall, the newest addition to areas growing brewing industry.My personal favorite place for a quick snack (i.e. Dessert) is Jay the Pie Guy on West St. His peach pie and chocolate cream tarts are so delicious! Don't miss Port Colborne's market every Friday morning or the Welland Market on Saturday mornings.
Don't forget to bring your kayak or rent one here. For the past few years the City of Welland runs a rental program to rent a canoe, kayak, SUP or paddle boat for a low hourly fee. (https://www.welland.ca/localattractions/BoatRentals.asp) Children under 12 are free. Have your own equipment, then bring it along! Launch at the rental site, or any place you find convenient, such as the old boat launch behind the Best Western Plus Rose City Suite hotel. Paddle in the same water National athletes compete in during championship events, that's pretty cool…
Niagara Falls celebrate 25 years
The brilliant colors across the night sky has been captivating tourist in Niagara Falls for the past 25 years. Shows were at one time just two nights a week on Friday and Sundays, but in 2018 it will hard not to get a show in with 111 fireworks displays scheduled!
The pre & post tourism season from May 18 to June 17 & Sept 7 to October 8 will see shows Friday, Saturday, Sundays and Holidays, and in the tourism season from June 18 to September 3rd, catch a show single every night. Every show takes place at 10pm, and the best place to view them is Queen Victoria Park.
Need more information, visit Niagaraparks.com/fireworks
THE EMPIRE SANDY WILLBE DOCKED in Port Colborne, ON.
July 20, 2018.
After 40 years, they have to be doing something right. The Canal Days Festival in its 40th year this year (http://portcolborne.ca/page/canal_days_program) has been taking place in Port Colborne, ON over the Civic holiday weekend, (that's August 2 – August 6th) for those who can't keep track of all our Canadian holidays!
Tall ships, including the Empire Sandy, doc along West Street for the weekend long festival. Step on board for a tour, or get more comfortable by joining them on a short cruise into Lake Erie, or a full day excursion through the Welland Canal Locks
Don't have sea legs, don't worry, plenty of other things to do on solid ground. With this year's programming still a secret, previous years highlights include: animals of prey exhibit, over 100 vehicle car show, midway rides for the children, golf challenge (hitting the ball across the canal, really is something you can't do many other places), street entertainment, fantastic food and beverages, free concerts on the main stage with really great performers. Past performers include Honeymoon Suite, Platinum Blond, Moist, The Caverners, and more.
Find a comfortable spot on the grass to view the giant kites, take on the mountain bike race challenge, or just sit back on the Sunday night to enjoy the best fireworks show in Niagara each year, which begins with a boat parade of lights.
You know that Port Colborne is just 2hrs from Toronto, ON and London, ON area, and we did not even list all the things there are to do, so what are you waiting for! Book your room, pack your bags, and we'll see you soon.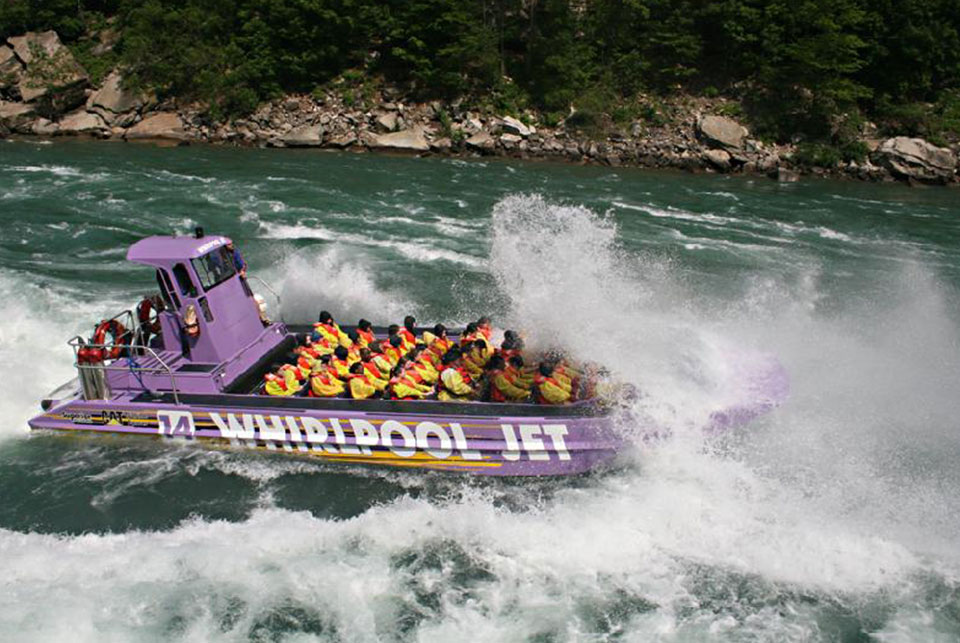 What to do on a rainy day?
June 29, 2018.
You've been planning this wonderful trip to Niagara for weeks, or maybe you decided at the last minute to do a little holiday not far from home. Got your bags packed, got checked in and love your hotel choice, had a good night sleep and ready to take on the day!
You wake up, its cloudy with a 90% chance of rain, and you only had plans for outdoor activities…now what? Don't feel like shopping, you want to explore and see the area despite the weather. We've got 5 recommendations for you, in no particular order.
Whirlpool Jet Boat – since they have an open or closed jet boat experience, and you get soaking wet on the open experience, why not go when it's raining? It's like a roller coaster on the water – a must try for anyone looking for a little adrenaline rush
Hornblower Niagara Cruises (formerly Maid of the Mist) – a must do for any trip to Niagara Falls. They provide you with a rain poncho with your admission, so why not go, they are telling you that you will end up wet anyway.
Journey Behind The Falls – Once again, these folks also give a poncho with admission (which it is a great idea just to keep it on after the experience to stay a little dryer going from one attraction to the other). Take the elevator down to the lower level and explore the caves that run behind the falls. You can really feel the power of the water as it cascades in front of you. Those who like history, can take the audio tour or read the posters inside the tunnels.
Greg Frewin Magic Show – this is not your ordinary magic show you see at the children's party. It truly is a Las Vegas quality show with dancers, tigers, and birds. You can have a pre-show lunch or dinner, or order something smaller during the show. Our staff have been a couple of times for a holiday party, and we still can't figure out his tricks!
Oh Canada Eh Dinner Show – This production is in their 25th season of singing and dancing about Canada! A musical with the occasional audience participation makes for a wonderfully good time.
Do one, or do them all, you're sure not to be disappointed with any of these experiences. The agents at the hotel Guest Services desk can set you up with coupons for Whirlpool Jet boat and Oh Canada Eh, and can order your tickets for Greg Frewin.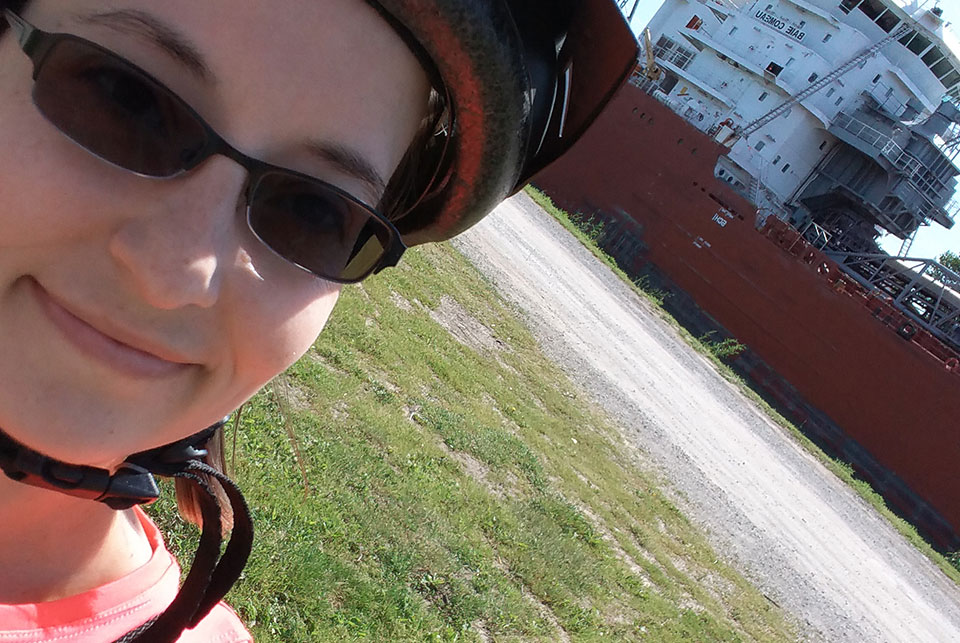 Welland & Pelham, bicycle friendly communities
June 10, 2018.
So what does "Bike Friendly" really mean to you and me?
I am no expert on the subject matter, but I do know that in these bike friendly communities you will find additional bike lanes, improved signage, bike pumps and bike racks at key locations.
Welland has the Greater Niagara Cycle Trail, which passes straight through Welland, mostly along side of the Welland Canal. This trail runs 150 kilometers throughout the Niagara Region, and it mostly paved, and mostly off the main road.
Plan your cycling trip with one of our favorite sites http://www.niagaracyclingtourism.com, they have route suggestions for all over Niagara.
Don't own a bike, or it won't fit on your car…no problem! Contact Cycle-Logical Rentals, they offer daily bike rentals, they will even drop off the bike to the hotel! Contact them for full details Cycle-LogicalRentals@hotmail.com or Cycle-LogicalRentals.Weebly.com , save $5 off a half or full day rental when you tell her we referred you.
Cycling from Welland to Port Colborne is only 13km one way, and Welland to St Catharines is 25km one way. Want to put in more distance, go further with Bridget in Port Robinson. She's a ferry that operates in season to get you from one side of the canal to the other. The Bridget project divided the cycle route into two routes, a 99km or 86km route, so pick your challenge, and we'll see you soon!
Just this past Canada Day weekend, I took on the challenge to cycle 100k – wow, it was great! We were on country roads from Welland, to Dunville, to Lowbanks, to Port Colborne.
We're less than 2hours from Toronto, ON and 2hours from London, ON, it's worth the drive to Welland with your bikes.
Where oh where do we park?
may 27, 2018.
After hours of travel getting to your destination, the last thing you want is to be stuck in more traffic congestion when trying to visit the majestic Niagara Falls.
Our best recommendation is to park at the Rapidsview parking lot which is open seasonally from May to September. It is easy to get to from the hotel, and a bit further from the tourist area, but the advantage is there will always be room and it does provide a complimentary transportation on the WEGO (shuttle bus) to the Table Rock and back to your vehicle. If you want to explore along the parkway and want to take some time off your feet, you can buy a shuttle pass for the rest of the day for just $8 to help you get around.
For those who like to be really close to the action, we recommend Falls Parking Lot A, located directly across the street from Table Rock Centre and the Canadian Horseshoe Falls. Parking at Falls Parking Lot A ranges from $10.00 to $25.00 in peak season. If you head North on Clifton Hill, you'll find a number of lots with parking from $5 to $15 a day.
The WEGO is a the best mode of transportation when visiting Niagara as it runs regularly to the top attractions as well as further North past the Butterfly Conservatory up to Queenston Heights. Free transfers from one bus line to another if you want to leave the tourist side of the side and explore other areas.
Depending on how many days you are visiting, purchase a 24hour for $8 or 48hour pass for just $12.50 Peruse the Niagara Parks Parking/Transportation page for more information and bus maps.
Introduction
May 11, 2018
Introduction to our blog
When travelling we want to know what there is to do in the place where we are going. Sometimes we can find the information online, but what if you are looking for what the 'locals know'? Well, welcome to our blog!
Most of these blogs will be written by me, Lynn G, and I have worked in tourism in Niagara for almost 20 years. I am not a writer, so please don't judge me on that, but I've given a countless number of recommendations and suggestions while at the Guest Service Desk, so I'm going to offer up those suggestions here so you can plan an even more exciting vacations to Niagara.
If you have a particular question about anything, send it along to lynng@bestwesternniagara.com, I'd love to hear from you, try to help you and look forward to meeting you in person.
Lynn